Celebrating National Nursing Week: Meet Rosa, a Registered Nurse at ParaMed, Toronto Central Team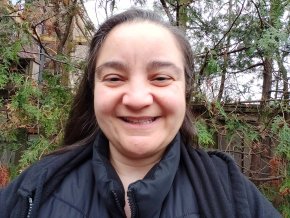 It's #NationalNursingWeek. At Extendicare, we celebrate the incredible impact made by thousands of nurses within our care teams, who provide care to residents in our long-term care homes and to patients in their homes and communities.
National Nursing Week coincides with the birthday of Florence Nightingale –a nursing pioneer and inspiration to nurses around the globe.
Today, meet Rosa, a registered nurse at ParaMed with the Toronto Central Team.
Rosa was a teenager when she first became a caregiver, stepping up to help her mother manage her diabetes. Overseeing her mother's blood checks, insulin injections and other facets of care sparked an interest in studying to become a Registered Nurse (RN). She gained experience as a Personal Support Worker as she completed her degree and fell in love with community nursing.
For the past 21 years, she's been providing in-home care to patients with ParaMed. "I really enjoy the one-on-one interaction with my clients. It gives me an understanding of what kind of care they need and what kind of resources they need."
Rosa's wealth of clinical knowledge and passion make her a proud role model and mentor to newer nurses. She's well known by doctors, care coordinators and colleagues as a strong advocate for clients and caregivers alike. "When I look at my clients, I always think, 'am I giving them the care I would provide my mom or my father or another family member?' I want to walk away with my mind clean and know that there wasn't anything I didn't do for them."